Naturiste favors partners who share the same corporate values, companies that respect the environment and health through natural products, partners whose actions have a social impact and who have, for the humans that we are, the desire to lead us to a better well-being.


Live well, be well !
OUR PARTNERS

METRO
In 2021, Naturiste has partnered with Metro to open its first store in Metro Plus Beaumont, located in Le Plateau-Mont-Royal, in Montreal.
A 2nd store will soon follow in the Metro Plus Dorion Ste-Catherine, and in the plans, to continue to open other Naturiste Plus stores in partnership with Metro!
The association of two reference brands in Quebec can only lead to great success. In collaboration with Metro, Naturiste hopes to open more Naturiste Plus stores within the Metro network across Quebec, with the goal of expanding its reach.
This new store offers the best sellers in the Naturiste line, in addition to a wide range of products from other brands sought after by natural health consumers. The opening of this store in a busy and well-known Montreal neighborhood like this one brings a lot to the local economy, especially with the creation of new jobs.
In Naturiste Plus, customers will be able to do a complete grocery shopping while shopping for their natural health products in one place. Metro being a grocery store that is already the destination of choice for local shopping, will undoubtedly become a reference for all residents of the area and surrounding areas wanting to maintain healthy lifestyle habits.
---

JEAN COUTU
Naturiste and Jean Coutu have been working in partnership since 2021, a natural association between two leaders in the pharmaceutical and natural health products industry. A partnership of which we are more than proud! You can find a wide range of Naturiste brand products in most Jean Coutu stores in Quebec.
The origins of The Jean Coutu Group date back to 1969, when the founder of the company, Mr. Jean Coutu, opened his first store.
Mr. Coutu developed an innovative formula for the pharmaceutical and parapharmaceutical retail sector based on discounted sales of a wide range of products, quality service and long opening hours.
Over the years, The Jean Coutu Group has evolved in step with the changes in the pharmacy profession and in the field of retail management. From the very beginning, the Jean Coutu Group has adapted to new market trends in order to meet the expectations of its customers. From the appearance of patent medicines to the introduction of the Quebec drug insurance plan and the emergence of big-box stores, The Jean Coutu Group has been able to update its activities to remain a leader in the industry.
---

BRUNET
A logical association between two Quebec companies whose mission is to take care of people. Since 2016, you can find the majority of Naturiste brand products in Brunet Plus stores in Quebec.
Since 1987, the Brunet banner has been owned by McMahon Distributeur Pharmaceutique Inc., a subsidiary of Metro Richelieu Inc., and has kept much more than just the name of the family that made it well known for four generations. It has maintained the values of its founders, that is, a passion for the trade and a constant concern for the health and well-being of its customers.
---
IDEAL PROTEIN
The Ideal Protein Weight Loss Method is a physician-designed method with 2 main components: healthy weight loss and stable, sustainable weight maintenance. The method has evolved over the past 20 years, but was originally developed by Dr. Tran Tien Chanh who focused his career and research in nutrition, specifically on the treatment of obesity and its related problems.
The 4-Phase Weight Loss Method helps stabilize the pancreas and blood sugar levels through a structured meal and lifestyle program aimed at burning fat and maintaining muscle mass. This method is the one recommended by over 3,000 professional institutions in North America.
---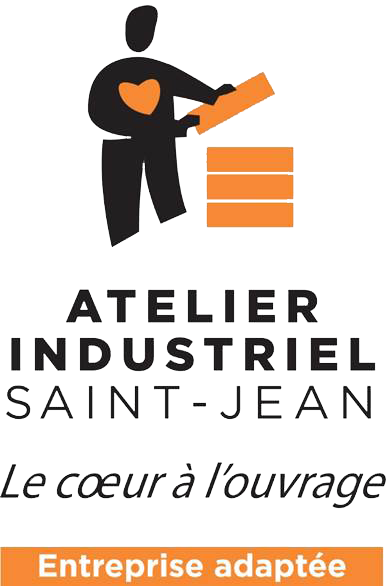 L'ATELIER INDUSTRIEL SAINT-JEAN
L'Atelier Industriel Saint-Jean was founded in 1980, with the goal of integrating people with intellectual and/or physical disabilities into the labour market. In order to do so, the company has adopted high quality standards and a professional and dedicated supervisory team.
L'Atelier employs an average of 90 people with intellectual and/or physical disabilities, supervised by a professional team. Our main areas of subcontracting activities are: Natural health products, food and cosmetics, Manufacturing products, Sampling and Distribution.
The workshop holds an operating license from Health Canada and an Ecocert organic certification.
As the packager of many of our natural products requiring meticulous work and quality such as our essential oils, teas and herbal teas, Naturiste is proud to support the Atelier industriel Saint-Jean and its organizational culture, which is a company where each worker gains autonomy, responsibility and is proud of his accomplished work.